Let's start off the new year on a good note! Here are the latest housing market updates for areas covered by the Calgary Real Estate Board (CREB)!
As CREB has recently announced on their latest media release, December sales improved to levels more consistent with activity recorded over the past five years. This follows weak sales activity last year.
A stronger second half in 2019 was enough to push annual sales up by 1%.
December unadjusted benchmark prices were $418,500. This is just slightly lower than last month and 1% below last year's levels.
Overall prices in 2019 declined by 3% over last year's levels. The total adjustment in prices is a 10% decline since the 2014 slowdown in the energy sector.
While there are signs of stabilization, conditions vary significantly by location, price range and product type.
Improvements in the resale market have been mostly driven by lower priced product or areas where price declines were enough to bring more purchasers back into the market.
As noted by CREB chief economist Ann-Marie Lurie,
"Price declines, lower mortgage rates and some modest improvements in full-time employment helped support some demand growth in the city. Reductions in supply are also contributing to the slow adjustment to more stable conditions in the housing market. As oversupply in the market continues to ease, we should start to see more stabilization in prices. However, conditions continue to favour the buyer and this is weighing on prices."
---
The following data is a comparison between December 2018 and December 2019 numbers, and is current as of January 2020. For last month's numbers, check out our previous infographic.
Or follow this link for all our CREB Infographics!
Click on the images for a larger view!
(Protip: Make sure to grab the printable PDF versions, too! It fits best when printed on A4-sized sheets, AND we've added an area on the sheet where you can attach your business card! )
Download Printable Version – December 2019 CREB, City of Calgary Report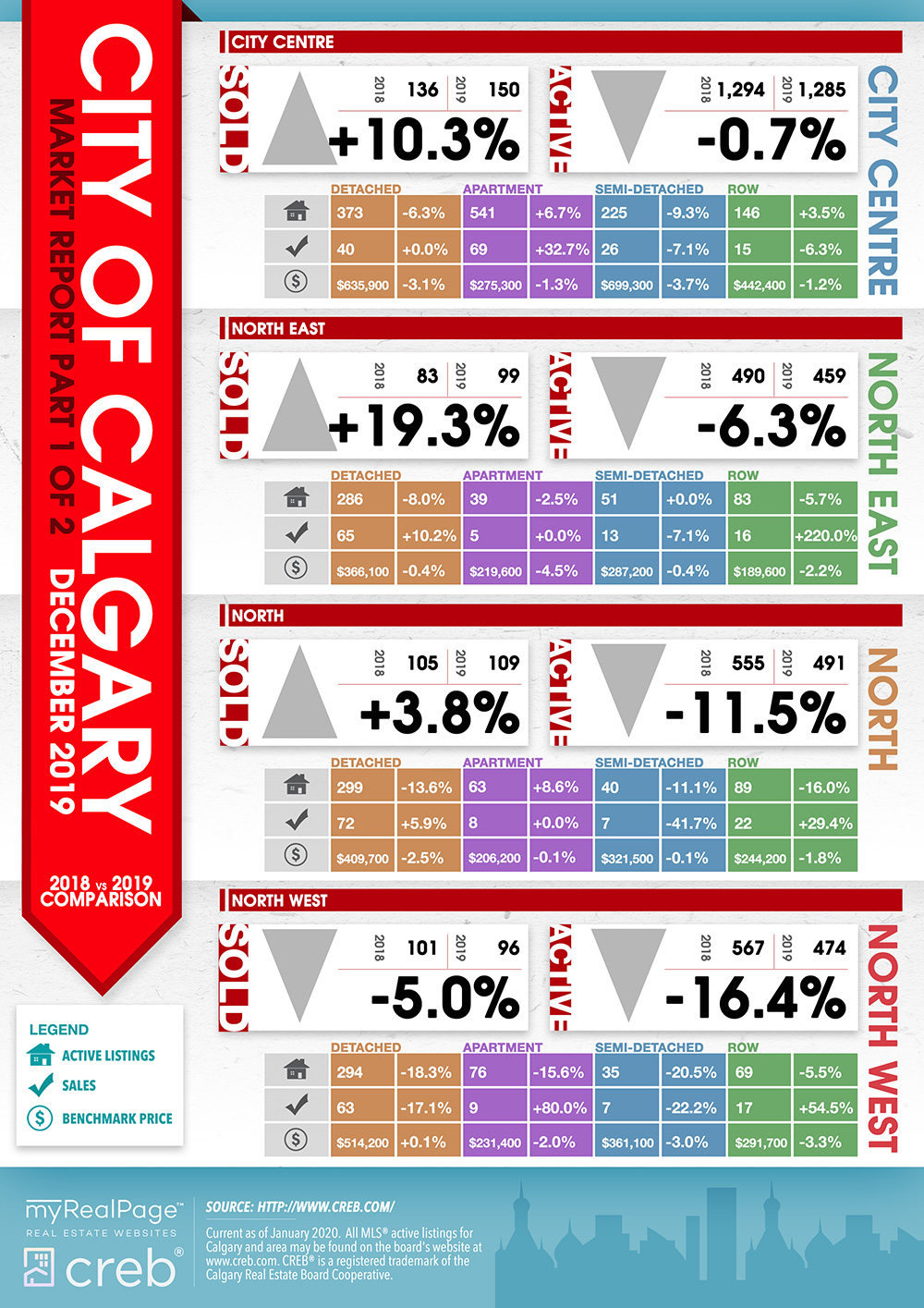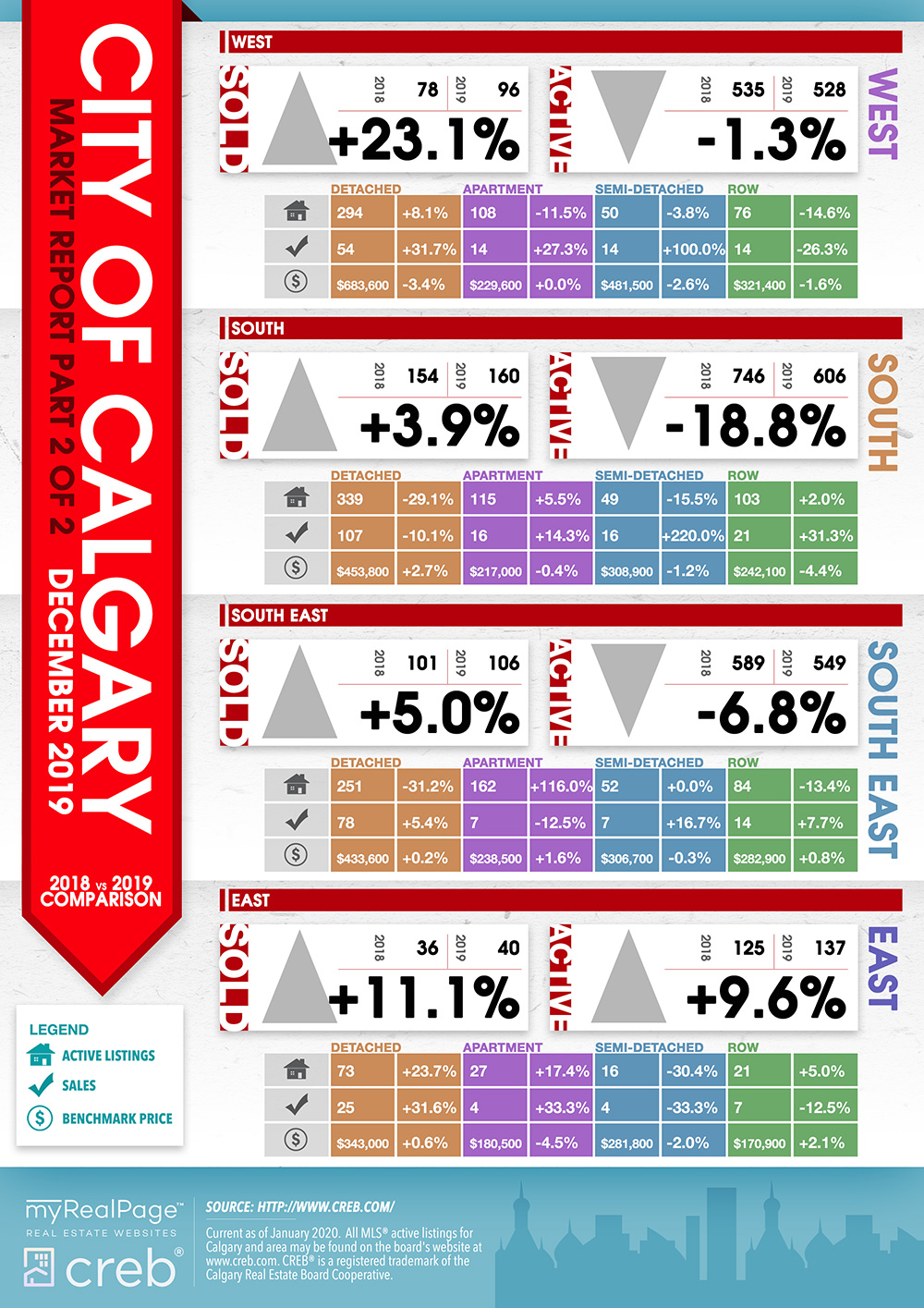 (Image Source: CREBnow.com)